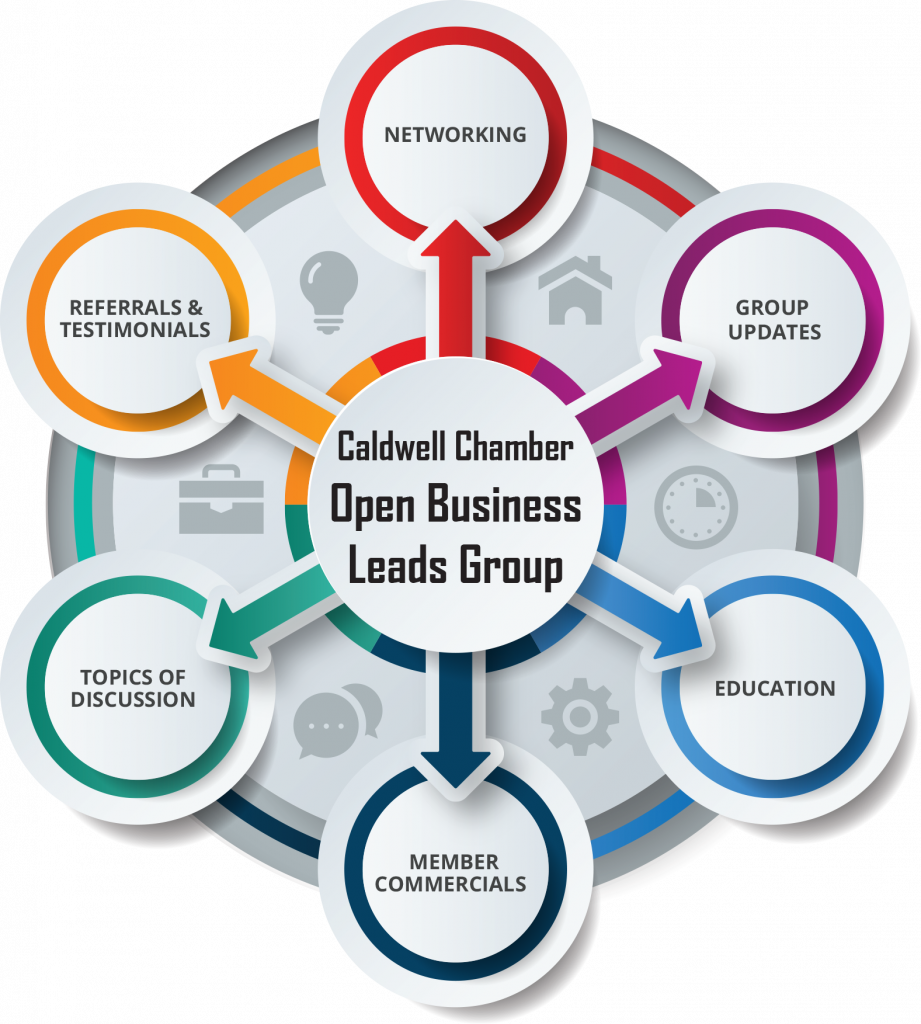 Caldwell Chamber
Open Leads Group 
Welcome, you are invited to join us, no matter your business, or business type.
Chamber members are always welcome to connect, share and grow your business.
The value point of this group is based on sharing of information to help others.
Our group has something to offer if you are:
A business looking to enter new markets
Transitioning your career or job
An entrepreneur Starting a new business
An account executive with sales goals
A retiree wanting to "stay in the game."
A business owner looking for referrals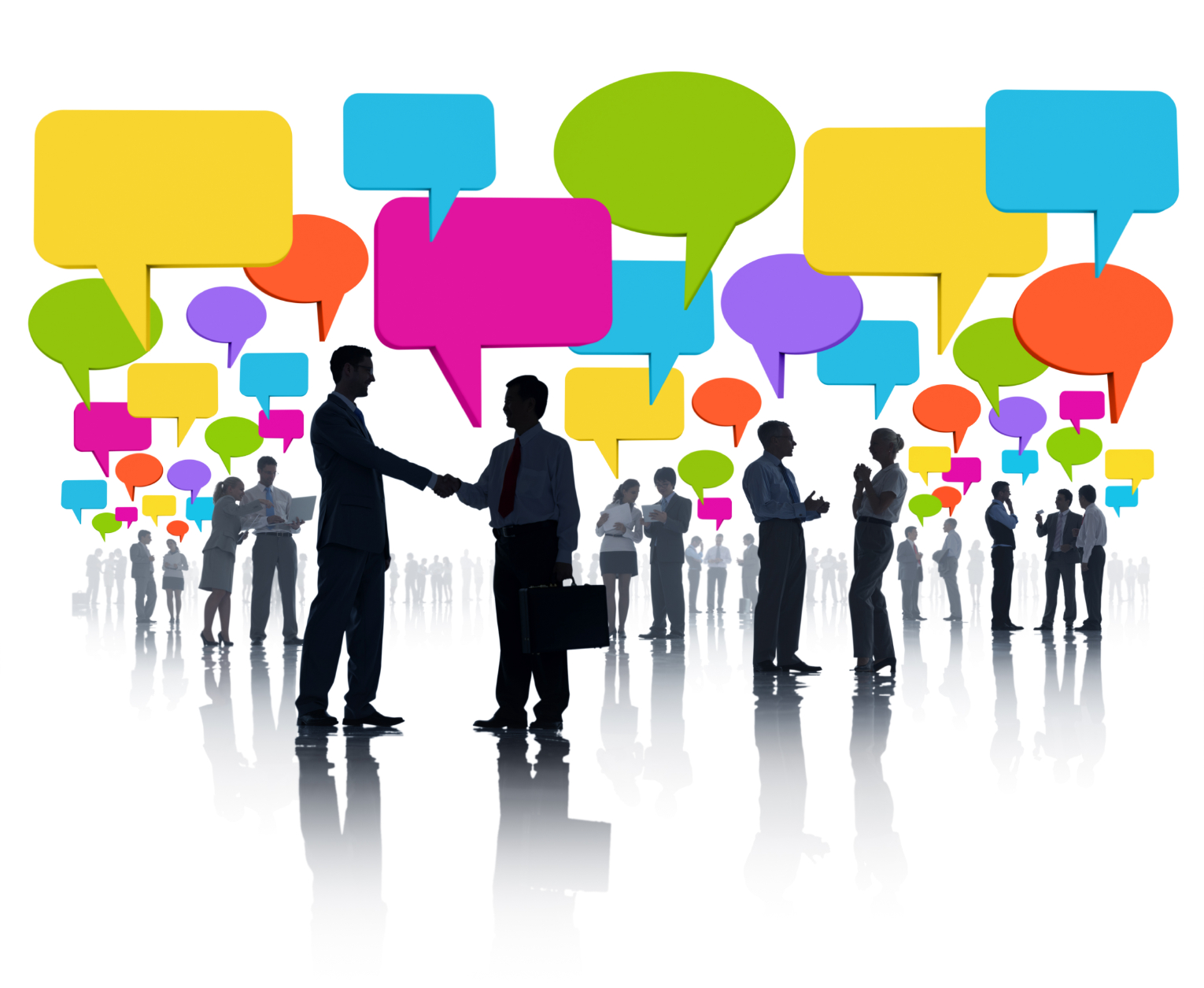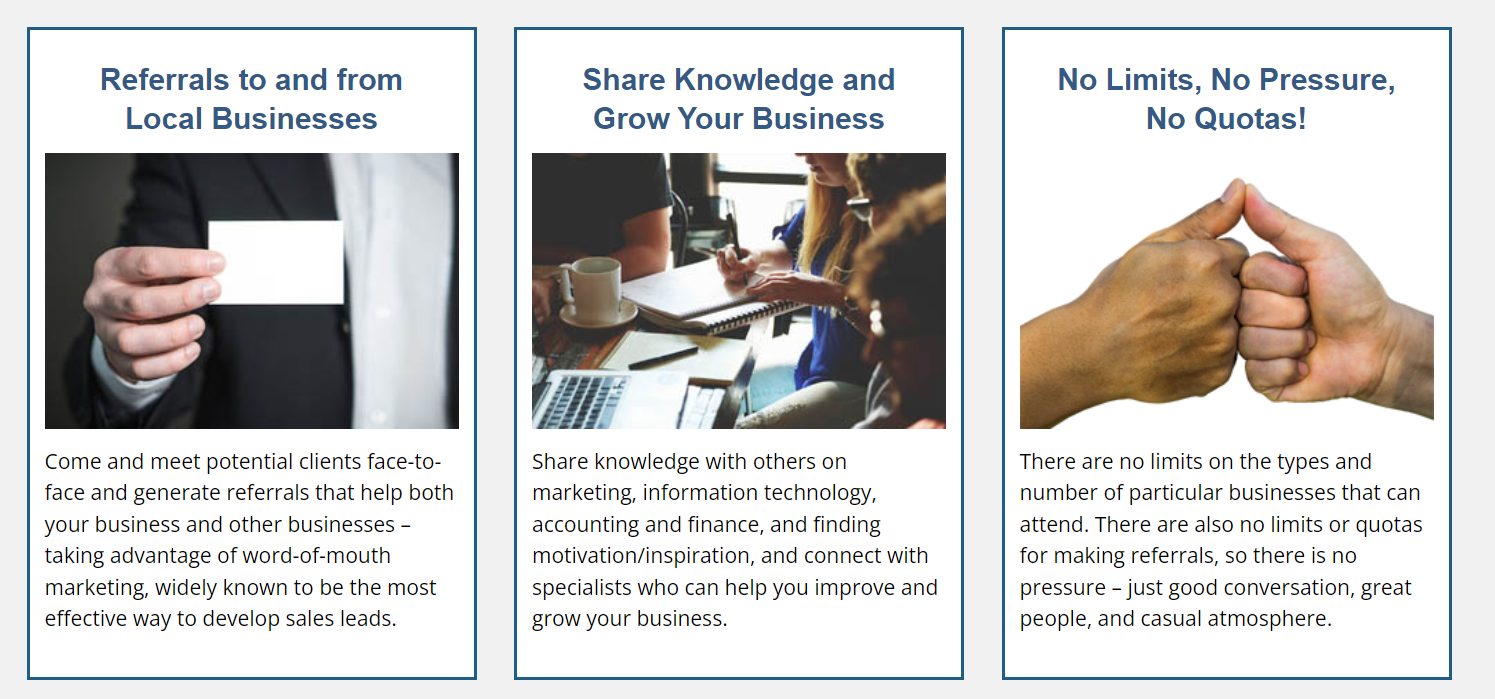 The key requirements to participate are:
1. Show up regularly & stay involved
2. Bring business leads to share with others
3. Be helpful and make introductions for others in the group.
4. Support group members by providing information & referrals
5. Maintain your Chamber membership in good standing
Weekly Agenda:
Welcome
Chamber Updates - New Member Announcements
Review of LinkedIn Leads
Rotating 10 Minute Presentation Option for members ( 1 Per Week)
Round Table Lead Sharing (Be prepared with your elevator speech)
Business Card Exchange
After Meeting Connections
Join us at the next meeting.  We meet weekly on Thursday Mornings
TIME: 8:00 AM - 9:00 AM
LOCATION:  The Caldwell Chamber
GPS: 1909 Hickory Blvd., SE, Lenoir NC 28645.
Free Coffee is always available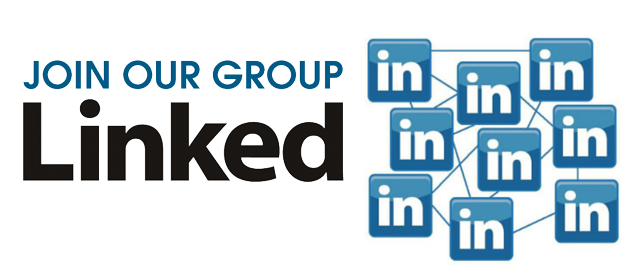 Our LinkedIn Group is an exclusive option only available to those actively participating in The Open Leads Group.
Active participants will gain access to HOT leads and valuable information just by regularly attending the in-person group.
Group members share information, they discover ways to help each other grow, and develop a pipeline for success.
Come and see what we can do for you.
LEADS GROUP BUSINESS CARD DIRECTORY - CONNECT & GROW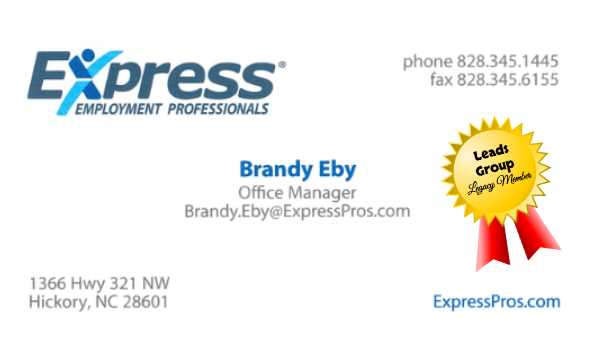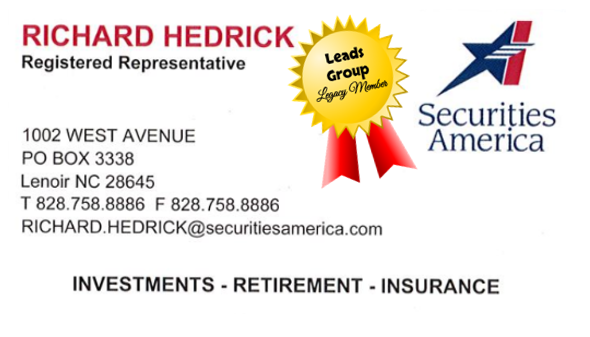 Peggy Thompson
Legacy Member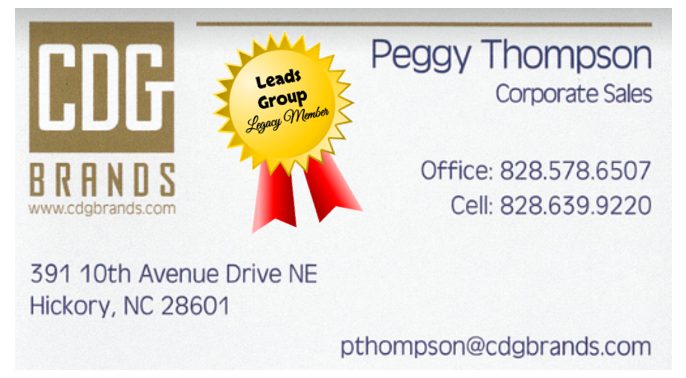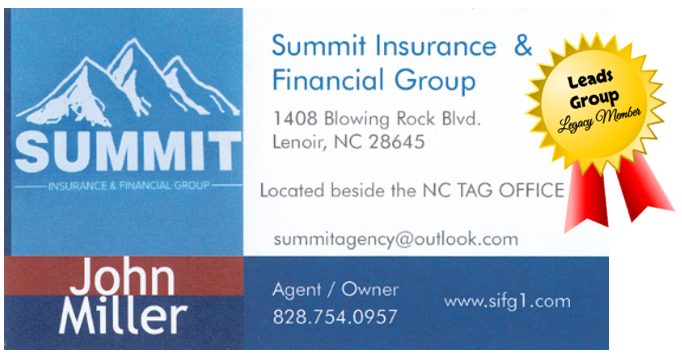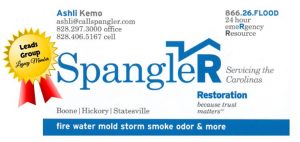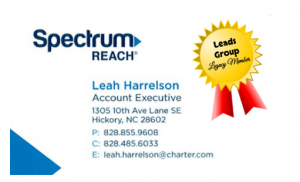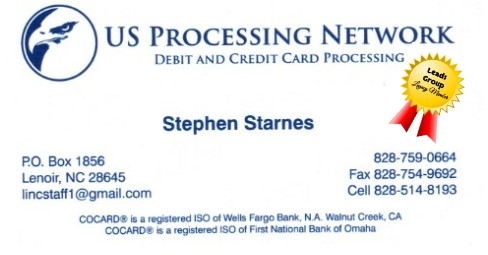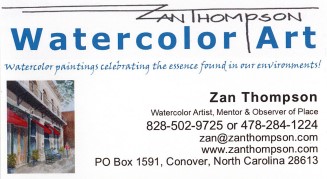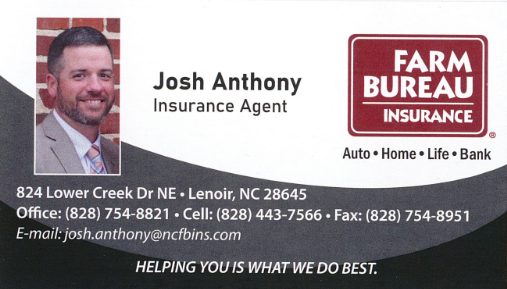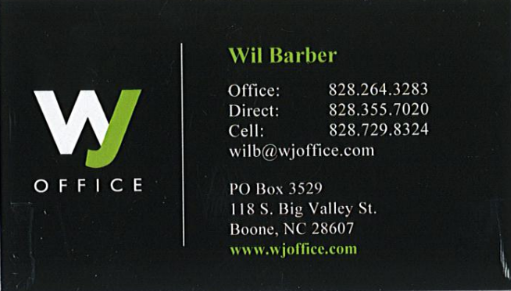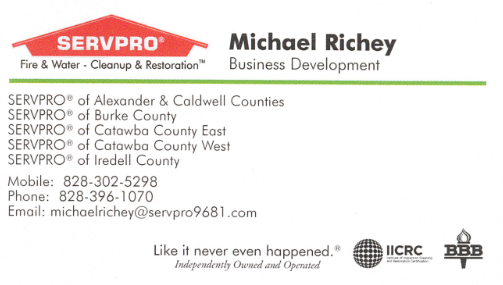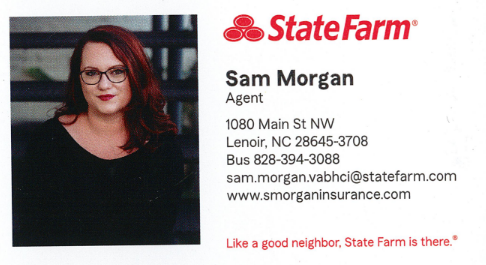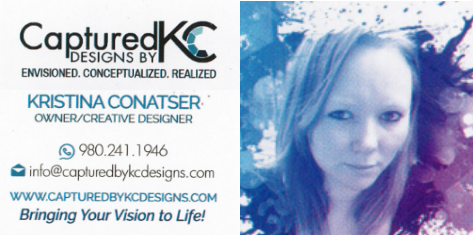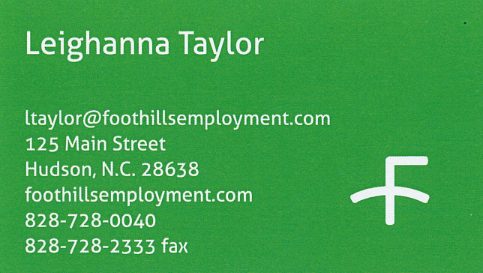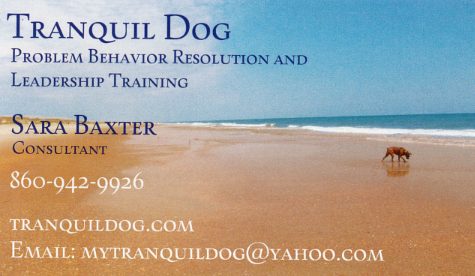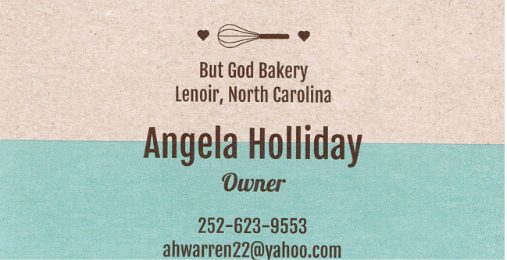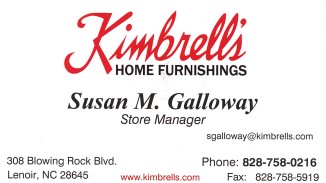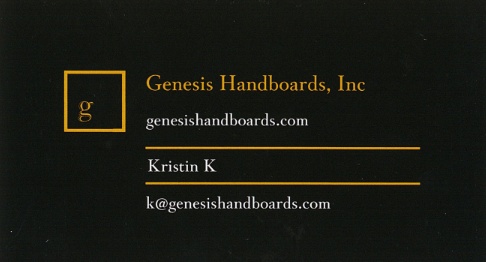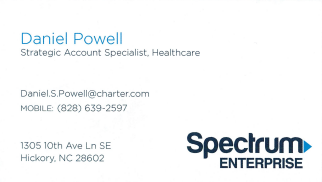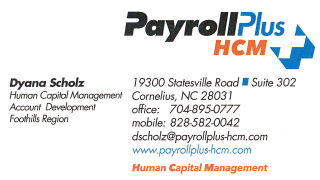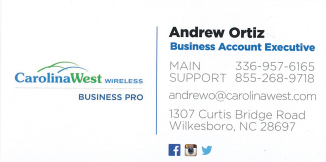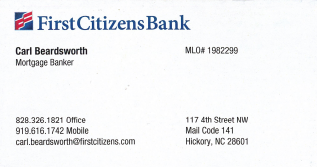 Join us this Thursday and We'll be glad to get you connected.
We can add your
Business Card Here
Come & Get Involved and Imagine Your
We can add your
Business Card Here