Step 3. Choose Your Membership Level
Affordable membership options just right for your business.
Choose from one of the following annual membership packages below.  Monthly and quarterly payment options are available.

Great for smaller businesses with 5 or fewer employees
Access our exclusive Google optimized membership directory
Save Hundreds of Dollars on Day #1
Exclusive Workers Compensation Discounts
Access to free small business workshops

The Preferred Membership level for Organizations of 6 or more employees.
Includes all of the Micro Enterprise Benefits PLUS more!
Free enhanced directory listing. Upload your own logo, promotional videos or photography
2 Complimentary Membership Email Blasts Promoting Your Business
Promote your business quarterly on the Chamber E-News letter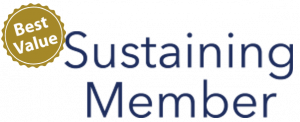 Our BEST Value Package for Business Success!
Includes all of the Micro Enterprise and Business Builder Benefits PLUS more!
25% Savings on Event Tickets
10% Discount on the Caldwell Leadership Institute
One complimentary "Take a Minute" Video promoting your business
Promote your business on the "Beyond The Dream" powered directory
Let us customize the benefits that work best for your organization

Our Chamber Champions are the "Power Players" in the community
Tap into All of the Other Membership options PLUS more!
50% Savings on Event Tickets
20% Discount on the Caldwell Leadership Institute
Business name listing at Chamber events
Receive invitations to our exclusive Chamber Partners Celebration events
Navigate & Serve. This membership level provides access to Chamber Committees and planning for our future. Help guide the conversation
Memberships has its benefits
Are you a Church, a Non-Profit, or an individual not a part of a business?
Contact us for more information about the option we have for you.
Leading a business is hard work and we know your time is valuable.
We appreciate that you want to participate so let us guide you to opportunities that will most positively impact your business.
Whether you want to grow your business network, build your professional skills, or get engaged in our community, you'll find ways to participate that will help you succeed.
When you join The Caldwell Chamber you will access networks, events, knowledge, and a team of professionals dedicated to helping you thrive.
You might think of the Chamber as just a sticker in the window of your business. Your investment into the Caldwell Chamber goes way beyond the window.  The benefits we offer can truly be customized to your needs.  Many of our existing programs have been re-created to help support local business.
Growing your business is important, we can help.
Our members can collaborate with you to move your top line in the right direction and we have the savings options for insurance, workers' comp coverage, and more.
Successful businesses create successful communities and we are passionate about both.
Get informed, get engaged, and make your voice heard.