The Chamber provides ribbon cutting events for both members and non-members who want to introduce something new, renovated, or even want to celebrate a milestone business achievement or anniversary.  The event is at the member's place of business and attendance varies based on the size of the business.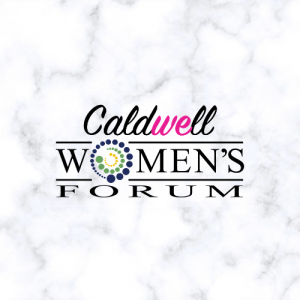 The Caldwell Chamber of Commerce hosts the monthly Caldwell Women's Forum to allow women in business to share their experiences with one another.
We encourage women in business in our community to share their successes, failures, technologies and strategies with one anther to strengthen the business community.
The Chamber hosts an annual dinner event each January with approximately 200 in attendance.  The event is held at the J.E. Broyhill Civic Center.  The L.A Dysart citizenship award is given to the man and woman of the year at this event.

The Caldwell Chamber of Commerce hosts the monthly 747 Business Connection to meet with our local businesses and identify how we can work together for the betterment of our local economy.Attendance is approximately 15-20 people.
The Connect Virtual Member-2-Member 7@11 is a weekly networking event brought to you by the Caldwell Chamber of Commerce and our local non profit organizations. Meet with other Chamber members and members of our local non profits to address and correct the issues facing our community through awareness and fundraising efforts.Attendance is approximately 7 to 10 people.
Since 1993, the Caldwell Chamber has annual hosted a Leadership Caldwell program.  This thirteen-week program is designed to - build and enhance leadership skills; provide inside and personal interaction with Caldwell County's government,  human services program, education systems, tourism, industry, economic development, quality of life; and much more.  Up to twenty adult students attend the one-full day per week program.  The program ends with a luncheon graduation ceremony where members of the Chamber and community leadership join the students in celebration.
2019 marks the 18th annual festival planned and organized by the Chamber in partnership with the City of Lenoir.  The event draws over 25,000 attendees and 200 vendors to downtown Lenoir.   The event includes all the general festival activities – music; children's activities; food, craft, and other types of vendors, . . . In addition, there is an eating competition; the World's Largest Patchwork of Blackberry Cobbler – and parade; Little Miss Blackberry Princess pageant; farmers/berry market; and so much more.  Each year this festival gets better and better